Keeping your vehicle in good shape is essential for both your safety and the longevity of your car. Regular maintenance can help avoid costly repairs and keep your vehicle running smoothly. In this article, we will discuss the top 10 tips for maintaining your vehicle's health and why it's important to keep up with regular maintenance.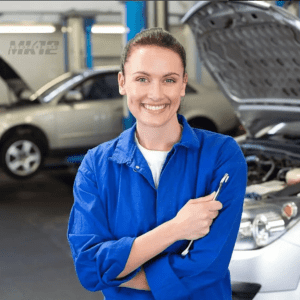 Here Top 10 Vehicle Maintenance Tips for Your Car: 
Regularly Check Fluid Levels: Check engine oil, transmission fluid, power steering fluid, brake fluid, and coolant levels regularly.

Keep Tires Properly Inflated: Tires that are not properly inflated can decrease fuel efficiency and cause uneven wear.

Replace Worn Out Tires: Bald or worn-out tires are dangerous and can cause accidents.

Change Oil and Oil Filters Regularly: Clean oil and oil filters help your engine run smoothly.

Inspect and Replace Air Filters: Dirty air filters reduce engine performance and fuel efficiency.

Keep Battery Connections Clean and Tight: Dirty or loose battery connections can cause starting problems and damage to the alternator.

Replace Brake Pads and Rotors: Worn-out brake pads and rotors can decrease stopping power and cause accidents.

Get Regular Tune-Ups: Regular tune-ups can help detect and fix problems before they become major issues.

Keep Your Car Clean: Regular washing and waxing can help protect the paint and prevent rust.

Keep Your Car in a Garage or Covered Area: Exposure to the elements can cause damage to the exterior and interior of your car.
 Regular Vehicle Maintenance Tips Checklist: 
Daily Maintenance Checklist: Check tire pressure, oil level, and lights daily.
Monthly Maintenance Checklist: Check air filter, battery, and coolant level monthly.
Quarterly Maintenance Checklist: Change oil and oil filters every 3,000 miles or as recommended by your vehicle's manufacturer.
Yearly Maintenance Checklist: Inspect brakes, steering, suspension, and replace timing belt if needed.

Importance to Know Regular Vehicle Maintenance Tips
Regular maintenance is essential for the health and longevity of your vehicle. Here are some reasons why regular vehicle maintenance is important:
Improved Safety: Regular vehicle maintenance ensures that all the systems and components of your car are working properly, reducing the risk of accidents and breakdowns.
Longer Lifespan: Proper maintenance can help extend the life of your vehicle, keeping it on the road for years to come.
Preventive Maintenance: Regular maintenance can help catch small problems before they turn into big and expensive issues.
Improved Performance: A well-maintained vehicle will perform better, getting better gas mileage and accelerating more smoothly.
Resale Value: Regular maintenance can help preserve the resale value of your car.
To ensure that your vehicle stays healthy, be sure to follow the manufacturer's recommended maintenance schedule. This includes oil changes, tire rotations, brake inspections, and more.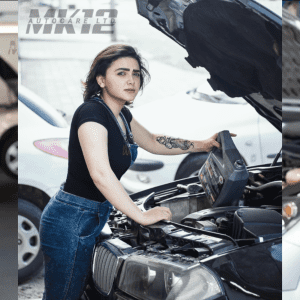 Choosing a Reliable Auto Shop
Choosing the right auto shop is essential to ensuring that your vehicle receives the best care possible. Here are some tips for choosing a reliable auto shop:
Check for Certification: Look for an auto shop that is certified by organizations such as the National Institute for Automotive Service Excellence (ASE). Certification indicates that the shop has passed rigorous testing and has trained technicians who are up-to-date on the latest automotive technology.

Ask for Recommendations: Ask friends and family for recommendations of auto shops they have used and trust.

Read Reviews: Check online reviews of the auto shop to get a sense of other customers' experiences.

Check for Warranty: Look for an auto shop that offers a warranty on their work. This ensures that if something goes wrong, the shop will fix it at no additional cost.

Visit the Shop: Visit the shop in person to get a sense of their professionalism and cleanliness.

Ask About Pricing: Ask for an estimate before agreeing to any work. A reputable auto shop will provide an itemized estimate and will not charge for work that was not agreed upon.
Choosing the right auto shop is important for ensuring that your vehicle receives the best care possible. Do your research and choose an auto shop that is certified, recommended, and has a good reputation.
In conclusion,
maintaining your vehicle's health is crucial for ensuring its longevity and efficiency. Regular maintenance not only saves you money on costly repairs in the long run, but it also ensures your safety on the road. By following these top 10 tips for maintaining your vehicle's health, you can keep your car running smoothly and efficiently for years to come.
Remember to regularly check your tire pressure and tread depth, change your oil and filter on schedule, replace worn brake pads and rotors, keep your battery and charging system in good condition, inspect and replace your air filter as needed, maintain your cooling system, keep your windshield clean and clear, maintain your suspension system, replace your timing belt on schedule, and keep your car clean inside and out.
By incorporating these tips into your vehicle maintenance routine, you'll not only extend the life of your vehicle, but you'll also save money on repairs and avoid the inconvenience of unexpected breakdowns. So, take care of your vehicle, and it will take care of you.
Keep a maintenance log to keep track of all repairs and maintenance performed on your vehicle.

Use high-quality parts and fluids recommended by your vehicle manufacturer.

Don't ignore warning signs such as strange noises, warning lights, or a rough ride. Address these issues promptly to avoid more costly repairs down the line.

Consider investing in regular professional detailing services to keep your car looking and smelling like new.

Take advantage of technology such as vehicle maintenance apps to help you stay on top of your maintenance schedule and reminders.
By incorporating these suggestions into your vehicle maintenance routine, you'll have peace of mind knowing that your car is being properly maintained and cared for.
At ML12 Autocare, we pride ourselves on providing top-quality auto maintenance and repair services to our clients. Our team of experienced and certified technicians uses the latest tools and equipment to ensure that your vehicle is running at its best. We take a bold approach to servicing your vehicle, addressing issues before they become major problems and offering honest, transparent advice about necessary repairs. Our goal is to ensure that you have a safe, reliable vehicle that you can depend on for years to come.