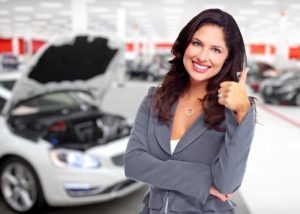 The MOT test will be completed by an MOT Tester who has gone through the correct training to DVSA Standards to officially carry out MOT Tests on behalf of Mot Manual.
The MOT Checks, the tester has to carry out to make sure your vehicle,
that it meets all the minimum safety and roadworthiness standards set out by the DVSA. These checks are put in place, so the vehicle is safe to drive on the road.
Each Vehicle to be tested will go through a checklist of testable Items for the MOT Test.
Interior Checks in MOT Manual
Seat and Seat Belts
All Warning Lamps
Switches (lights, position lamps, headlamps, hazards)
Windscreens, View to the Front, wipers and washers
Doors, mirrors and Horn,
Brake controls, Servo Operation
 Exterior Checks
Registration plates Lamps,
Registration plate lamps Indicators,
Hazards Headlamps & aim Stop lamps, fog lamps, reflectors
Wheels, tyres
Shock absorbers
Mirrors,
Wiper blades,
Fuel tank cap
Doors, boot lid, loading doors, bonnet
Tow bars & General condition of the body
Under Bonnet Checks
Vehicle structure Braking systems
Exhaust systems,
Fuel system
Steering & Power steering components
Suspension components
Under Vehicle Checks by MOT Manual
Steering including power steering
Drive shafts-Prop Shafts
Suspension, shock absorbers
Wheel bearings
Wheels & tyres
Brake systems & mechanical components
Exhaust system
Fuel system & fuel tank Structure,
General vehicle condition
Brake Test
To ensure your vehicle meets the DVSA guidelines, we conduct a Brake test during the MOT. Our expert testers measure the brake performance using either a Brake Roller or a Decelerometer through a road test. Both pieces of equipment are calibrated periodically to provide accurate brake performance measurement. Trust us to keep your vehicle in top condition.
Again the Emission Test will be carried out in accordance to Mot Manual from the DVSA Guide Lines.
The Vehicle to be tested has to be of operating temperature for the Emission Test to be completed. This test will measure your exhaust fume levels to see how they affect the environment. Are the readings too high, your Car will FAIL, but we hope that the emissions your car produces will be below the requirements and PASS the emissions test.
IS YOUR MOT DUE?
Here at MK12 Autocare, we specialize in expert MOTs. Once your vehicle gets to three years old, it will require its 1st MOT and will do for the years ahead.
If you are unsure how old your vehicle is or if the MOT is due, either call us at MK12 Autocare official phone number +44 1908 227794 or you can check online at:-
https://www.gov.uk/check-mot-history.
If your vehicle is due for an MOT, call us, or WhatsApp us and talk to one of our team to help with your booking. We will be it by MOT Manual
Or Use Our Website And Push The Customer "TO BOOK THE MOT ONLINE"!
To Get Free Vehicle/Car Servicing Tips, Please Follow Us On Instagram
@mk12autocare