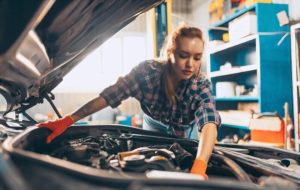 Do You Know Important of Vehicle Control Services? Vehicle Control Service is more important for car holder. Here at MK12 Autocare, we offer our customers a professional and comprehensive vehicle maintenance and repair programme.
Our advice is simple:
book in your car once a year for a full service, and every 6 months for an oil and interim service.
The benefits of this programme result in a vehicle that is always in optimum condition and directly improves your fuel economy whilst reducing harmful emissions. As a society, we are all undoubtedly driving for greater efficiency and less pollution from our cars: our Autocare Servicing Programme incorporates the renewal of critical filters and fluids within your petrol, diesel or hybrid engine. At MK12 Autocare, we only ever use original equipment (OE) parts.  Many of the systems currently used in both petrol and diesel engines are dependent on high technology filters which work to maximise performance, and economy and reduce harmful emissions. Hybrid and electric vehicles also require the comprehensive MK12 Autocare Service Programme.  Electric and hybrid Vehicle Control Service, for example, create heat in the batteries that need managing with complex cooling and filtration systems to deliver a safe, clean and reliable experience. Here at MK12 Autocare, we live by our word, our technicians hold industry-recognised qualifications in all aspects of the Autocare Programme including hybrid and electric vehicle control services expertise.  We leave you today with this thought: we don't just rival the main dealer offering, we positively turn it on its head and bring you that high-quality vehicle service experience at up to 50% cheaper than the franchised dealer.
To Get Free Vehicle/Car Servicing Tips, Please Follow Us On Instagram
@mk12autocare
If you need to this Vehicle Control Services Please visit MK 12 Auto Care Ltd.