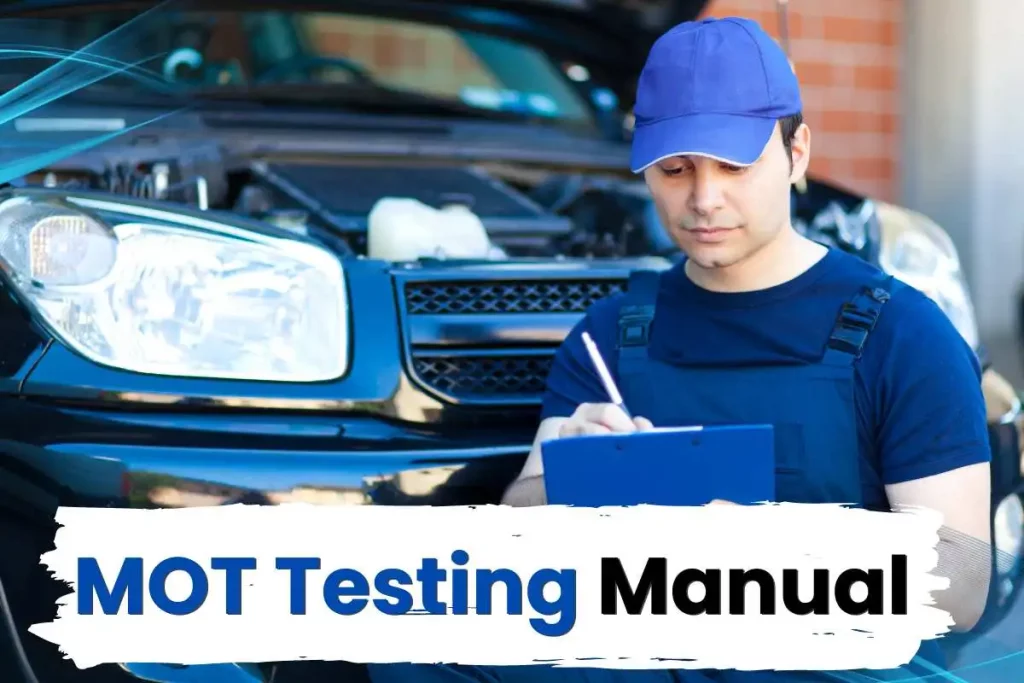 The MOT (Ministry of Transport) testing is a vital safety and regulatory process. Its ensures vehicles meet roadworthy, environmental, and legal standards. Regular vehicle inspections are integral for preserving safety. Its minimizing environmental impact and upholding legal requirements. Today i want to share as a comprehensive guide MOT Testing Manual to the MOT testing process. Which providing essential insights for vehicle owners to navigate inspections successfully. From understanding the significance of the test to mastering failure points. Its retest procedures, this guide empowers readers to ensure their vehicles are safe, eco-friendly, and compliant.
Understanding MOT Testing Manual
Do you Know! MOT testing, a fundamental evaluation process for vehicles. It has a rich historical backdrop dating back to its establishment by the Ministry of Transport. This procedure encompasses meticulous assessments of vehicles' components, performance. And safety features to ascertain their roadworthiness.
The legislative framework and regulations. Its govern MOT testing are crucial to ensuring integrity and consistency. These regulations set the standards for vehicular safety, emissions, and other essential aspect. Its collectively contribute to maintaining a secure and environmentally responsible road environment.
At its core, MOT testing plays a pivotal role in enhancing road safety and minimizing accidents. By subjecting vehicles to rigorous inspections, potential hazards and defects are identified and rectified, preventing potential mishaps. This guide serves as a comprehensive reference, covering the multifaceted aspects of the MOT inspection process. From pre-inspection preparations to understanding failure criteria. It equips vehicle owners with the knowledge needed to navigate this essential process effectively.
The MOT Testing Manual Process
The MOT testing process is a meticulous journey that safeguards road safety and vehicle compliance. Here's a step-by-step breakdown to demystify the procedure:
1. Pre-inspection Preparations
Vehicle owners play a vital role in preparing for the MOT test. Ensure that your vehicle is clean, well-maintained, and all required documents are in order.
2. Comprehensive Component Examination
Qualified inspectors conduct thorough assessments of critical components including brakes, lights, steering, suspension, tires, and emissions. Each aspect is scrutinized to ensure compliance with safety and environmental standards.
3. Criteria for Roadworthiness
The inspection adheres to specific criteria set by legislation. These guidelines assess the vehicle's overall condition, safety features, emissions, and more, ensuring it meets required standards for safe road use.
4. Identifying Common Failure Points
Understanding common reasons for failure is key. These might include worn-out brakes, malfunctioning lights, improper tire tread, and emission issues. Recognizing these factors can help vehicle owners proactively address potential problems.
5. Addressing Failures:
In case of failure, don't fret. The MOT test provides clarity on the specific issues. Vehicle owners can then prioritize repairs based on the severity of the problems. After rectifications, a retest ensures that all issues have been resolved satisfactorily.
Navigating the MOT testing process can be a smoother experience armed with this knowledge. By adhering to pre-inspection preparations, understanding assessment criteria, and addressing potential failures proactively, vehicle owners contribute to road safety and vehicle compliance.
Choosing an Authorized Testing Facility
Selecting the right testing facility is paramount to ensure accurate assessments and a smooth MOT testing experience. Here's what you need to know:
1. Importance of Reputable Centers
Opting for an approved and reputable testing center significantly influences the integrity of the inspection. Trusted facilities adhere to industry standards. Its providing reliable evaluations and genuine results.
2. Tips for Finding Authorized Stations
Locating authorized MOT testing stations is essential. Check with relevant government agencies, consult online resources. And seek recommendations from friends or local vehicle communities.
3. Credibility of Testing Personnel
The professionalism and competence of testing personnel matter. Qualified inspectors possess the expertise to conduct thorough evaluations. Its providing you with accurate insights into your vehicle's condition.
4. Benefits of Accredited Facilities
Accredited facilities offer numerous advantages. They adhere to strict quality standards, ensuring comprehensive assessments and accurate results. Using such centers enhances your confidence in the testing process and the subsequent certification.
Preparing for MOT Testing Manual
Preparing your vehicle for the MOT test is a proactive approach. It can greatly influence the outcome of the inspection. Here's a comprehensive guide to help you get your vehicle ready:
1. Pre-Test Checklist
Create a thorough checklist covering essential aspects such as lights, brakes, steering, suspension, tires, emissions, and fluid levels. This ensures you don't overlook any crucial element during preparation.
2. DIY Pre-Inspection Steps
Conduct a preliminary assessment yourself. Check if all lights are functional, including indicators and brake lights. Examine fluid levels like oil, coolant, and windshield washer fluid. Inspect tire condition and pressure, and ensure the spare tire is in good shape.
3. Emphasis on Routine Maintenance
Regular vehicle maintenance is pivotal in ensuring a successful MOT test. Regularly servicing your vehicle helps identify and address issues before they escalate. Keeping up with maintenance not only improves the vehicle's chances of passing but also extends its overall lifespan.
During and After the MOT Test
During the MOT test, vehicle owners can expect a comprehensive examination of their vehicle's key components, safety features, and emissions. The typical duration of the test ranges from 45 minutes to an hour, depending on the complexity of the vehicle.
If your vehicle passes, you'll receive a valuable MOT certificate, indicating your vehicle's compliance with safety and environmental standards. In case of failure, the test report will outline specific failure points, providing insight into what needs attention.
Addressing these issues promptly and effectively is crucial. After rectifications, a retest ensures that all concerns have been resolved, giving you another opportunity to secure the MOT certificate and ensuring your vehicle is fit for the road.
Maintenance and Repairs Post MOT Test
Addressing issues after a MOT failure is vital to ensure your vehicle's safety and compliance. Prioritize repairs based on the severity of failure points outlined in the test report.
It's essential to use high-quality replacement parts from trusted sources to ensure proper functionality and longevity. Navigating retests requires attention to detail; all identified issues should be thoroughly addressed before scheduling a retest. Keeping detailed documentation of repairs and replacements is beneficial. As it not only streamlines the retest process. But also serves as a valuable record of your vehicle's maintenance history. This approach ensures your vehicle's roadworthiness, contributing to safety and compliance on the road.
Future Developments in MOT Testing Manual
As technology continues to shape our world,The test of MOT testing is not exempt from evolution. This chapter offers a glimpse into the potential changes that might shape the future of MOT testing:
1. Evolving Regulations and Procedures
The landscape of MOT testing is poised for transformation. Anticipate changes in regulations and procedures that reflect advancements in automotive technology, emissions standards, and safety protocols.
2. Integration of Vehicle Technology
Advancements like autonomous driving, electric propulsion, and connected systems are influencing vehicle design. These technologies will have implications for testing methodologies, as new systems and components are integrated.
3. Enhancing Road Safety and Emissions Standards
Future regulatory changes will likely prioritize road safety and environmental sustainability. As vehicles become smarter and greener, testing criteria will adapt to ensure these goals are met, ultimately contributing to safer roads and reduced emissions.
The world of MOT testing is on a trajectory of change, driven by innovation and regulatory priorities. Embracing these advancements ensures that MOT testing remains aligned with the evolving automotive landscape, fostering road safety and environmental protection for generations to come.
Tips for a Successful MOT Test
Aiming for a seamless MOT testing experience involves a combination of proactive measures and attentive maintenance. Regular vehicle upkeep serves as a cornerstone, enhancing your vehicle's chances of passing the test.
Addressing minor issues promptly is key, as seemingly insignificant problems can escalate and lead to failure. Staying informed about updates and changes in MOT testing regulations ensures you're well-prepared for any alterations.
By combining these practical tips, you set the stage for a successful MOT test, ensuring your vehicle meets the required standards for safety, environmental responsibility, and compliance.
Conclusion
In summary, MOT testing's significance in ensuring road safety and environmental protection is undeniable. Vehicle owners play a crucial role in maintaining roadworthy vehicles through proactive measures and regular upkeep.
As you embark on your MOT testing journey, remember that this guide is a valuable resource to navigate the process confidently. By referring back to this manual, you empower yourself to make informed decisions, contributing to safer roads and a sustainable future. By the way if you want to test mot in Milton Keynes! MK12 Autocare Ltd is the best MOT Test Service Centre In Milton Keynes i can assure that.