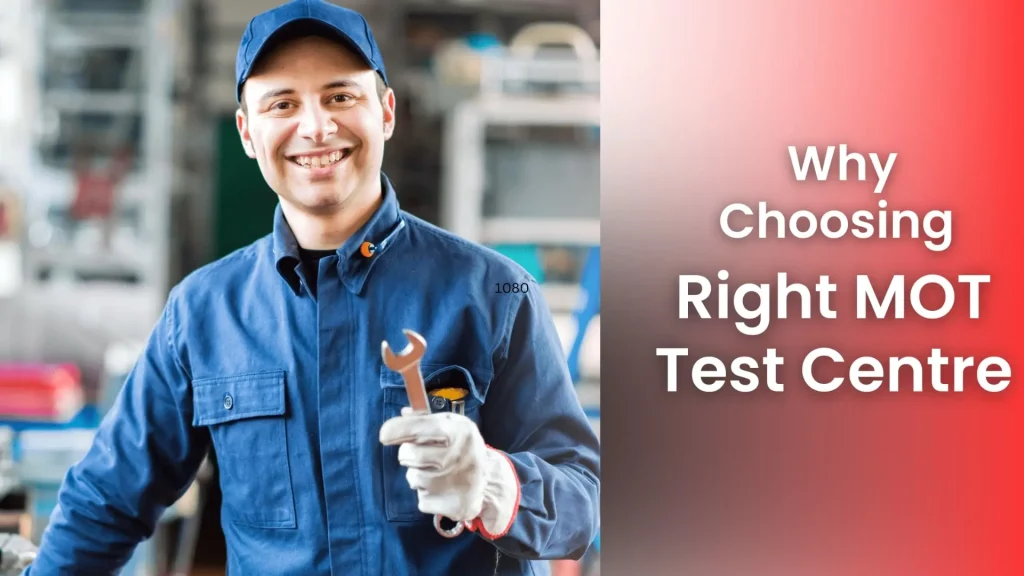 Introduction
When it comes to ensuring the roadworthiness and safety of your vehicle, choosing the right MOT test centre is crucial. As a car repair business dedicated to providing top-quality services MOT Milton Keynes. We understand the importance of a smooth and reliable MOT experience. In this article. We will explore the essential factors that individuals should consider when choosing an MOT test centre. By taking these factors into account, you can have peace of mind knowing that your vehicle is in capable hands.
Understanding the MOT Test
Before delving into the factors to consider, let's begin by understanding the MOT test itself. The MOT test, which stands for the Ministry of Transport test, is an annual examination that assesses the safety, roadworthiness, and emission levels of vehicles in the UK. It is a legal requirement for most vehicles over three years old to undergo this test. Choosing an authorized MOT test centre ensures that your vehicle is assessed in compliance with the standards set by the Driver and Vehicle Standards Agency (DVSA).
Location and Accessibility
One of the first factors to consider is the location and accessibility of the MOT test centre. Opting for a centre that is conveniently located near your residence or workplace can save you time and effort. Consider factors such as proximity, ease of access, and availability of public transportation options. Additionally, a centre with ample parking space and comfortable waiting areas can make the overall experience more convenient and enjoyable.
Reputation and Credentials
The reputation and credentials of an MOT test centre are crucial indicators of its reliability and service quality. Researching customer reviews and testimonials can provide valuable insights into the experiences of others. Look for a centre with a solid reputation and a proven track record of customer satisfaction. Furthermore, ensure that the centre is authorized and approved by the DVSA. This accreditation ensures that the centre meets the necessary standards and follows proper testing procedures.
Expanding on Reputation and Credentials:
Checking online reviews and testimonials is an effective way to gauge the reputation of an MOT test centre. Look for centres that have consistently positive feedback from customers, indicating their satisfaction with the service received. Additionally, consider seeking recommendations from friends, family, or colleagues who have had positive experiences with MOT test centres in your area. Word-of-mouth referrals can provide valuable insights and help you narrow down your options.
Credentials play a crucial role in establishing the reliability and expertise of an MOT test centre. Look for centres that prominently display their accreditations, certifications, and affiliations. The DVSA authorization is a key credential to ensure the centre meets the necessary standards and follows the correct testing procedures. Authorized centres are more likely to provide accurate and reliable assessments, giving you confidence in the results of your MOT test.
Another important aspect to consider is the centre's commitment to continuous improvement and professional development. Look for centres that invest in the training and development of their technicians. Certifications such as the National Vocational Qualification (NVQ) in Vehicle Maintenance and Repair demonstrate the competence and expertise of the technicians. Inquire about the centre's policies on technician training and ongoing education to ensure their skills are up-to-date with the latest industry advancements.
Expanding on Qualified and Experienced Technicians:
Certifications and Qualifications: Look for MOT test centres that employ technicians with relevant certifications and qualifications. The most recognised certification for MOT testers in the UK is the National Vocational Qualification (NVQ) in Vehicle Maintenance and Repair. Technicians who hold this qualification have undergone rigorous training and assessments, demonstrating their competence in conducting MOT tests.
Continuous Training and Development:
A reputable MOT test centre will prioritise continuous training and development for its technicians. The automotive industry is constantly evolving, with new technologies and regulations emerging regularly. Technicians who participate in ongoing training programmes and stay updated with industry advancements are better equipped to perform accurate tests and identify potential issues. Inquire about the centre's commitment to professional development and training opportunities for their technicians.
Experience and Track Record:
While certifications and qualifications are essential, experience plays a vital role in delivering high-quality MOT tests. Technicians with extensive experience have encountered a wide range of vehicle models and issues, honing their diagnostic skills and ability to conduct thorough examinations. Look for MOT test centres that have a team of experienced technicians with a proven track record of providing reliable and accurate assessments.
Diagnostic Tools and Equipment:
In addition to qualifications and experience, the availability of advanced diagnostic tools and equipment is crucial for efficient and accurate MOT testing. Technological advancements have revolutionised the automotive industry, and MOT test centres that invest in state-of-the-art diagnostic equipment can offer enhanced services. These tools enable technicians to perform comprehensive checks on vehicle systems and identify potential issues that may not be easily detectable through visual inspections alone. Inquire about the centre's diagnostic capabilities and their commitment to staying abreast of technological advancements in the industry.
Collaboration and Communication:
Effective collaboration and communication among technicians are essential for delivering seamless MOT tests. A reputable MOT test centre fosters an environment that encourages collaboration, allowing technicians to seek advice or second opinions when needed. This collaborative approach ensures that multiple perspectives are considered, reducing the chances of overlooking potential issues. Inquire about the centre's approach to teamwork and communication among its technicians.
By considering the qualifications, continuous training, experience, diagnostic tools, and collaborative practices of the technicians at an MOT test centre, you can have confidence in their ability to conduct accurate and reliable tests. The expertise and proficiency of the technicians contribute to a smooth and efficient testing process, allowing you to have peace of mind knowing that your vehicle has undergone a thorough examination.
Range of Services
While the primary focus is on the MOT test itself, opting for an MOT test centre that offers a comprehensive range of services can provide added convenience and peace of mind. Here are some aspects to consider when evaluating the range of services offered by an MOT test centre:
Vehicle Repairs: A reputable MOT test centre should have the capabilities to address any issues identified during the test promptly. Having skilled technicians and access to quality replacement parts ensures that necessary repairs can be completed efficiently. Look for centres that offer a wide range of repair services, including engine repairs, suspension repairs, brake repairs, and electrical system repairs. you may choose it from MOT Milton Keynes
Maintenance Services: In addition to repairs, a centre that provides maintenance services can help ensure the ongoing performance and reliability of your vehicle. Look for centres that offer routine maintenance services such as oil changes, fluid checks and top-ups, filter replacements, and tyre rotations.
Advisory Support: A reliable MOT test centre should not only identify and address existing issues but also provide advisory support to help you maintain your vehicle's optimal condition. This can include recommendations on preventive maintenance, suggestions for optimising fuel efficiency, and guidance on adhering to safety regulations.
Additional Testing: While the MOT test covers the essential aspects of a vehicle's roadworthiness, there may be additional tests or inspections that you require. For example, if you own a commercial vehicle or a specialised vehicle such as a camper van or motorhome, you may need additional tests specific to your vehicle type.
Warranty and Guarantees: Consider whether the MOT test centre provides any warranty or guarantees on their services. A centre that stands behind the quality of their work and offers warranties on repairs or parts can provide added peace of mind.
By choosing an MOT test centre that offers a wide range of services, you can benefit from the convenience of having multiple vehicle-related needs addressed in one place. This saves you time and ensures that any issues can be swiftly resolved by the same trusted professionals who conducted your MOT test.
Transparent Pricing and Policies
Clear and transparent pricing is crucial to avoid any surprises or hidden fees. When selecting an MOT test centre in Milton keynes, inquire about their pricing structure and ensure you receive a breakdown of the costs associated with the test and any additional services required. Transparent policies also extend to the centre's approach in providing explanations and keeping customers informed throughout the testing process. Open communication and transparency build trust and confidence in the services provided.
Expanding on Transparent Pricing and Policies:
When it comes to pricing, a reputable MOT test centre should provide clear and itemised quotes for the services they offer. This ensures that you have a comprehensive understanding of the costs involved and allows you to make informed decisions. Inquire about their pricing policies, including any variations based on vehicle type, additional testing requirements, or specialised services.
It is also important to understand any potential additional charges that may arise during the testing or repair process. Ask the MOT test centre if they will seek approval from you before proceeding with any additional work. Or if they will provide you with a detailed explanation and cost estimate for any unexpected repairs or replacements. This level of transparency allows you to have control over the expenses and avoid any surprises.
In addition to pricing, it is essential to review the centre's policies regarding warranties, guarantees, and customer satisfaction. A reputable MOT test centre should have clear policies in place that outline their commitment to customer satisfaction, including protocols for addressing any concerns or issues that may arise. Ask about their approach to resolving customer complaints and how they handle any disputes regarding the services provided.
By selecting a Best MOT test center with transparent pricing and policies, you can have confidence in the fairness and integrity of the services you receive. Clear communication and a commitment to transparency build trust and ensure a positive customer experience.
Appointment Availability and Efficiency
Consider the availability and efficiency of the MOT test centre when it comes to scheduling appointments and conducting tests. Flexible appointment options can accommodate your schedule and minimise waiting times. Efficient services help ensure that the process is streamlined and completed in a timely manner. Inquire about the centre's appointment availability and procedures to ensure a smooth and convenient experience.
Expanding on Appointment Availability and Efficiency:
When selecting an MOT Milton Keynes, inquire about their appointment booking process and the availability of time slots. Some centres offer online booking systems, allowing you to conveniently schedule your appointment at your preferred date and time. Look for centres that offer flexible options, including early morning or late afternoon appointments to accommodate different schedules.
Efficiency is another crucial aspect to consider. Ask the MOT test centre about their average turnaround time for conducting tests. A well-organised and efficient centre should be able to complete the MOT test. Within a reasonable timeframe, minimising waiting times and ensuring a smooth experience for customers. Additionally, inquire about their procedures for notifying you of the test results and any necessary repairs or follow-up actions.
In some cases, centres may offer express or priority services for customers who require immediate testing or have time constraints. If you need your vehicle to be tested urgently or have specific time limitations, inquire whether the centre offers such services and whether there are any additional fees associated with expedited testing.
By selecting an MOT Test In Milton Keynes that offers convenient appointment options and efficient services. And you can minimise waiting times and ensure that the testing process fits seamlessly into your schedule.
Customer Service and Support
The level of customer service and support offered by the MOT test centre can significantly impact your overall experience. Friendly, knowledgeable, and customer-oriented staff members contribute to a positive and stress-free environment. Excellent communication, prompt responses to inquiries, and the willingness to address any concerns or queries are indicators of exceptional customer service. Prioritise a centre that values customer satisfaction and provides ongoing support throughout the testing process.
Expanding on Customer Service and Support:
When it comes to customer service, the MOT test centre should prioritise providing a welcoming and supportive environment. The staff members should be friendly, approachable, and knowledgeable. And ready to assist you with any questions or concerns you may have. Prompt responses to inquiries, whether through phone calls, emails, or in-person interactions, are indicative of a centre that values its customers and their time.
Another aspect of customer service is effective communication. The MOT test centre should provide clear and understandable explanations of the testing process. The results, and any necessary repairs or maintenance recommendations. They should be able to convey technical information in a way that is easy for customers to comprehend. The ability to communicate effectively builds trust and ensures that customers are well-informed about the condition of their vehicles.
Inquire about the centre's policies regarding customer feedback and complaint resolution. A customer-centric MOT test centre will actively seek feedback from customers to continuously improve their services. Ask about their protocols for addressing customer concerns or complaints. And how they handle any issues that may arise during or after the testing process. Centres that prioritise customer satisfaction will take the necessary steps to resolve any issues promptly. And ensure that customers are satisfied with the services received.
By selecting an MOT test centre that values customer service and support. You can expect a positive experience from the moment you contact the centre to the completion of your MOT test. Friendly and knowledgeable staff members, effective communication, and prompt assistance contribute to a stress-free and satisfying customer journey.
Conclusion
When it comes to the MOT test, choosing the right test centre is paramount for a smooth and reliable experience. By considering factors such as location and accessibility, reputation and credentials, qualified technicians, range of services. And transparent pricing policies, appointment availability efficiency and customer service support, you can make an informed decision. Remember, choosing a reputable and reliable MOT test centre. Ensuresyour vehicle is in capable hands and that you receive the highest level of service. Trustworthy testing and quality service provide peace of mind, keeping you safe on the road. By the way if you want to test MOT Milton keynes, MK12 is the best MOT Test Service centre In Milton Keynes.