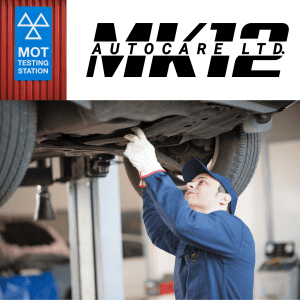 Importance of MOT certificate:
As a owners of vehicles, the MOT certificate is quite important. It attests to a vehicle's roadworthiness and adherence to environmental and safety regulations. In many nations, having a current MOT certificate is not only required by law. But it is also essential to ensuring both the driver's and other road users' safety. On the other hand, The brakes, tyres, lighting, exhaust emissions, and other parts of the vehicle are all carefull. Inspected as part of the MOT test. The likelihood of accidents and breakdowns is decreased when owners maintain their vehicles in good condition and receive a valid MOT certificate, demonstrating their dedication to road safety. This article I have to show How long is an MOT Certificate Valid For? And Knowing How Long the MOT Will Take for Your Car.
Overview of MOT test
First Of All, Vehicles must pass the MOT (Ministry of Transport) test, a thorough inspection, to determine their safety, roadworthiness, and compliance with environmental regulations. It must be done on automobiles on a regular basis and is mandated by law in several nations.
The MOT test is carried out by qualified specialists, who examine a number of parts including tyres, brakes, lights, suspension, and steering. They also look for rust and damage in the vehicle's body and structure. Exhaust emissions are evaluated throughout the test to make sure they adhere to environmental requirements.
A vehicle that passes the MOT test is given a MOT certificate, which serves as documentation that the vehicle complies with safety and environmental criteria. Any concerns found are communicated to the owner so they can make the appropriate fixes.
The MOT test is essential for preserving traffic safety, minimizing accidents, and protecting the environment. The MOT test helps to create safer roads and a cleaner environment by ensuring that vehicles are in good condition and in compliance with rules.
Understanding the Duration of Your Car's MOT: Validity of MOT Certificates
Standard validity period:
Do you Know? Depending on the nation, a MOT certificate's standard validity time varies. An MOT certificate, for instance, is normally valid for a year from the date of issuance in the United Kingdom. The car is deemed to be roadworthy and compliant with safety and environmental regulations during this time. It's vital to remember that the validity period begins on the day that the prior MOT certificate expired rather than the day that the most recent test was completed. The owner of the vehicle is in charge of making sure the MOT test is completed and a fresh certificate is secured prior to the current one expiring.
Exceptions to the usual validity period:
Although the standard validity term is one year, there are some situations in which this rule is not applicable. For the first three years, some vehicles, such as newly purchased automobiles, may not need to undergo a MOT test. These exemptions may differ, therefore it's important to confirm the specific laws in your nation or region. Furthermore, due to their high mileage and frequent use, some vehicle types, including taxis or private rental vehicles, may have differing MOT criteria and shorter validity periods.
It is essential to comprehend the MOT certificate's validity in order to maintain road safety and comply with regulatory obligations. It's crucial to remain knowledgeable about the typical validity period and any exclusions that can apply to your particular car. You can make sure that your car is still roadworthy and complies with all relevant safety and environmental regulations by keeping track of the expiration date and booking the MOT test in plenty of time.
Unveiling the Timeline: Decoding the Duration of Your Car's MOT Certificate
Initial MOT certificate validity: After a vehicle has its initial MOT test, the ensuing MOT certificate is valid for a set amount of time starting on the test date. Depending on the nation, the initial MOT certificate's validity duration may change. For instance, it is valid in the UK for a year from the test date. This indicates that within that time period, the car is considered roadworthy and in compliance with all applicable safety and environmental regulations.
Validity of successive MOT certificates: Following the expiration of the first certificate, the validity of following certificates is consistent. Every country has a different policy regarding the subsequent MOT certificates' validity periods. The majority of the time, it is one year after the prior certificate's expiration date. Owners of vehicles must maintain track of the expiration date and make sure that the MOT test is completed and a new certificate is secured before the present one expires. This guarantees that the car keeps up with the requirements and remains in compliance with the law.
Grace time for MOT renewal: After the MOT certificate expires, there may be a grace period in some countries that allows for its renewal. In most cases, this grace period offers a small window of time during which the car can still be legally driven even though it doesn't have a current MOT certificate. But it's crucial to remember that throughout this grace period, the car needs to be in drivable condition. Checking the precise rules in your country or region is crucial because the grace period's duration can vary.
To stay within the law and keep your automobile roadworthy, it's important to understand the length of your MOT certificate, including the initial validity, subsequent renewals, and any grace period.
Consequences of an expired MOT Certificate
Delaying the renewal of your MOT certificate may have serious legal repercussions. Driving a car without a current MOT certificate is against the law in several nations. Penalties, fines, and even points on your driving record may follow from it. Additionally, if you operate a vehicle without a current MOT certificate, your car's insurance may no longer be valid, making you solely responsible for any accidents or damages.
Effects on insurance coverage:
Your insurance coverage may suffer if your MOT certificate expires. The majority of insurance policies demand a current MOT certificate before deeming a car roadworthy. Your insurance provider can decline to pay for any damages if you are in an accident while operating a vehicle without a current MOT certificate, leaving you to foot the bill. To make sure that your insurance coverage continues to be in effect, it's crucial to keep your MOT certificate current.
It is extremely dangerous to let your car's MOT certificate expire. The MOT test is intended to evaluate a vehicle's roadworthiness and confirm that it complies with the essential safety standards. Driving a car without a current MOT certificate indicates . It hasn't completed the necessary inspection to confirm its condition and safety. This raises the possibility of mechanical failures, brake problems, or other problems that can result in mishaps or breakdowns. Updating your MOT certificate contributes to your safety and the safety of other drivers.
Understanding and addressing the effects of an expired MOT certificate are essential. You may adhere to legal requirements, maintain insurance coverage, and put the safety of you and other road users first by timely renewing your MOT certificate.
Renewing the MOT Certificate: Ensuring Roadworthiness and Compliance
MOT test preparation: It's important to get your car ready for the inspection before scheduling a MOT test appointment. Perform a comprehensive examination of important parts, such as the brakes, lights, tyres, wipers, and fluids. Address any known problems or flaws that might compromise the roadworthiness of the vehicle. The likelihood of passing the MOT test successfully can be increased with routine maintenance and servicing, which can assist in identifying and resolving potential issues beforehand.
Making an appointment for your MOT test: After getting your car ready. It's time to make an appointment for your MOT test. To reserve a convenient date and time for the test, get in touch with a certified MOT testing facility or utilize an online scheduling tool. Give any pertinent information about the car, including the registration number, as well as any special needs or worries. By scheduling the MOT test well in advance. You may be certain of getting the time slot of your choice, avoid any last-minute rush, and prevent your present MOT certificate from expiring.
You will obtain the test result following the completion of the MOT test. Process for renewing the certificate. You will receive a fresh MOT certificate with a set expiration date if your car satisfies the rules. You will be advised of the required fixes or replacements if flaws or problems are found during the examination. To acquire a valid MOT certificate. It is essential to rectify these issues as soon as possible and have the vehicle retested. Failure to address detected problems could have legal repercussions and affect your insurance coverage.